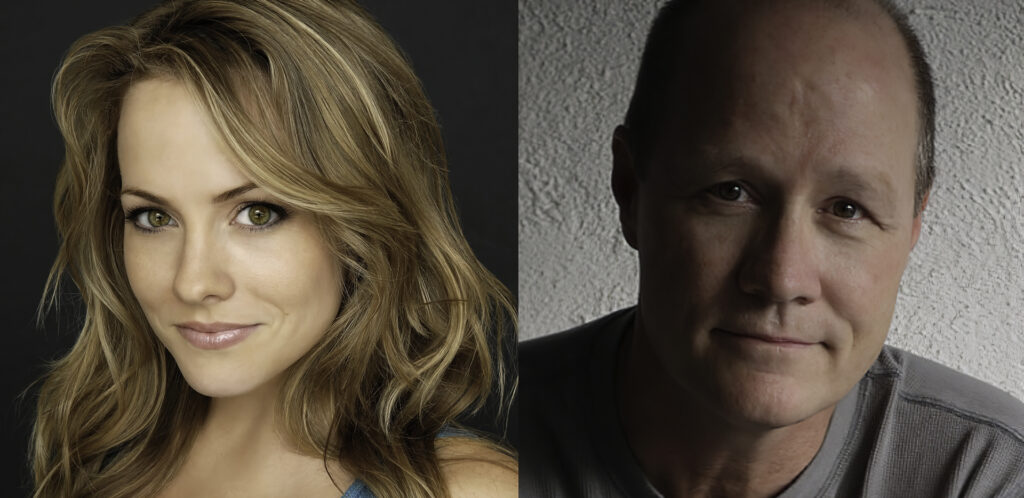 Kelly Stables and David Cowgill to Host 68th Annual MPSE Golden Reel Awards
The international virtual ceremony is slated for April 16th.
Acclaimed voice actors Kelly Stables and David Cowgill will host the 68th Annual MPSE Golden Reel Awards. Stables and Cowgill will be joined by presenters from around the world in honoring outstanding achievement in sound editing across 22 categories, spanning motion pictures, television, animation, computer entertainment, and student work. This year's all-virtual awards ceremony will be held on Friday, April 16, 2021 at 6:00pm PDT. Tickets may be purchased here: https://www.mpse.org/event-4193991
"We are thrilled to have Kelly and David as hosts for this year's Golden Reel Awards," says MPSE President Mark Lanza. "As voice actors, they have unique insight into the world of entertainment sound. They will lend humor and excitement to a special night as we celebrate our craft."
Stables' voice work includes the children's series Doc McStuffins, Sofia the First, and Adventures in Odyssey. She has appeared on-camera in Superstore, Two and a Half Men, Romantically Challenged, and The Exes. Cowgill has leant his voice to hundreds of films and television shows including Frozen II, The Angry Birds Movie 2, A Very Sordid Wedding, Hotel Transylvania 2, and Minions.
"This year's Golden Reels Awards will be especially memorable," says Stables. "Throughout the challenges of the past year, sound artists have continued to put their hearts and souls into projects across all forms of entertainment media. It's wonderful to take part in honoring their commitment."
Cowgill promises that the virtual ceremony will be full of laughs and surprises. "The virtual format allows us to bring people together from across the globe," he notes. "It's going to be a great time. I can't wait."
Individual awards will be presented by accomplished sound professionals appearing from Australia, China, Mexico, India, Russia, and Southern California. They will include:
Australia: Animation & Documentary
Wayne Pashley (Supervising Sound Editor)
Libby Villa (Supervising Sound Editor)
Derryn Pasquill (Supervising Dialogue/ADR Editor)
China: Computer, Non-Theatrical & Foreign Feature
Jianxi Zhang (Post Sound Coordinator)
Yang Jiang (Supervising Sound Editor)
Zhao Nan (Supervising Sound Editor)
Mexico: Live Action Short & Broadcast Media Episodic Short Form
Jaime Baksht (Re-Recording Mixer)
Michelle Couttolenc (Re-Recording Mixer)
Javier Umpierrez (Supervising Sound Editor)
Los Angeles (UCLA): Student Filmmaker
Brian Slack (Senior Manager/Professional Audio, DTS/Xperi, Re-Recording Mixer/Engineer)
Bernard Weiser (Supervising Sound Editor)
Nancy Cartwright (Voice Actress)
India: Single Presentation & Broadcast Media Episodic Long Form
Baylon Fonseca (Supervising Sound Editor)
Karan Singh (Supervising Foley Editor/Artist)
Vijay Rathinam (Supervising Sound Editor)
Russia: Feature Film
Aleksey Sinitsyn (Supervising Sound Editor)
Dmitriy Kliminov (Re-Recording Mixer)